Meet the Team
Our incredible team of industry professionals uphold the swara philosophy of
Loving Service everyday.
Our staff
Our incredible team of industry professionals uphold the swara philosophy of Loving Service in Action everyday.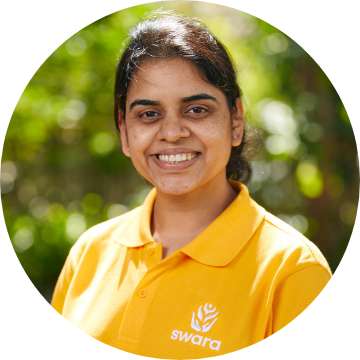 Malti
Support Worker
I started as a student and fell in love with swara's participants as well as the team.  I didn't hesitate when I was then asked to join swara. I feel grateful to be a part of this team.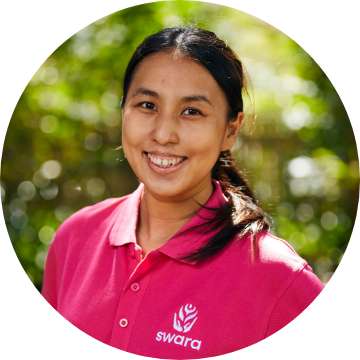 Mai
Support Worker
Ethan
Support Worker
"I started at swara as a volunteer early 2020, and later joined the team as a support worker.
I'm driven to bring new ideas and perspectives to swara for many years to come. The opportunity to be a supporter, advocate, and friend to our participants is a blessing that I appreciate every day"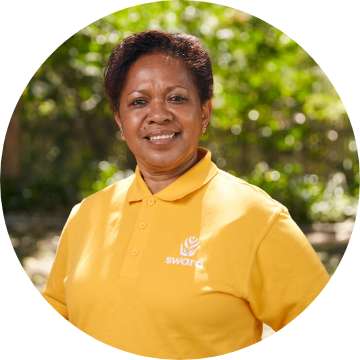 Liliane
Support Worker
I commenced work with swara in 2019 as a volunteer and progressed to a permanent role in 2021. I have over 9 years experience in Personal Care and 1 year in individual support. swara resonates very well with my love of helping others. I truly love my job!
Chandrika
Support Worker
It's my absolute joy to be part of a place as blessed as swara, where love resides beyond our abilities and disabilities. It is not just a place for someone to learn life skills but a place filled with compassion, patience, joy, and unconditional love to share."
Seema
Support Worker
I came to swara as a student on my placement. When I entered the main room I could see and feel the love with which the staff and clients interacted with each other. I made up my mind then to work here as a volunteer until I could join swara as a staff. When I was offered a position of a support worker I was over the moon and grabbed it like a lifeline.
And here  I am still here today enjoying every minute of it."
Nirmala
Support Worker
Many years ago, I started volunteering at swara as I had a connection with the Pink Twins. I am thrilled to be a member of the swara team as a I truly embrace supporting all the participants to reach their goals to independence.
Killie
Support Worker
Caring protective and kind. Three words used for a mother (which I am) and also for me in everything I choose to do in life. Empathy and compassion are always at my forefront with the endless need to help anyone or any creature. I am a person who has concern for others, and who is willing to give as much as possible (sometimes to my own detriment). Whether it's helping family, personal friends, my work colleagues and our clients you can be guaranteed that I'm giving 100% of myself when I'm with you. Its sadly taken me 35 years of working life to realise that I can be paid for my passion of enriching another's vulnerable life with support, nurturing and friendship. Thank you swara for making me happy whilst I work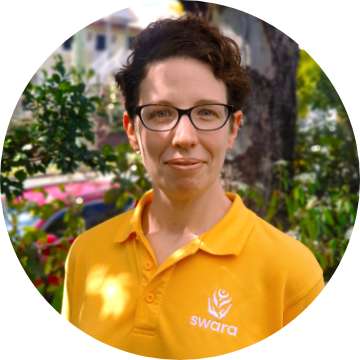 Jessica
Support Worker
My name is Jessica and I am a support worker with swara. I have experience with both high care and low care clients. I hold a certificate IV in community services and currently working on my cert 3 in disability. I love working in the disability industry. It is my passion seeing people achieve their goals! I look forward to working with you and your families to help you achieve your goals.
Celeste
Support Worker
I joined the swara team January 2021 and it's been an absolute privilege to come alongside our participants with positivity, support and loving service. When I'm not at swara, I'm completing my fulltime nursing program at UQ. I'm proud to be part of the swara family & look forward to building a great community where all abilities are celebrated.
Ana
Support Worker
I started at swara as a student, after my placement I was offered a position at swara.
 Every day I am committed to have an impact in someone's life.
Noah
Operations Coordinator
My name is Noah Robertson and I am the Operations Coordinator for swara. I started at swara in 2019 as a volunteer and later became a Disability Support Worker before starting my current role. I am currently in my third year of university studying a bachelor of speech pathology at UQ. I have a true passion for working with those in need to help them achieve their goals and maximise their quality of life. In the next few years, I hope to practice as a Speech Pathologist. I'm really excited to continue working at swara whilst developing my clinical skills at university so that I can support people with disabilities in the best way I can.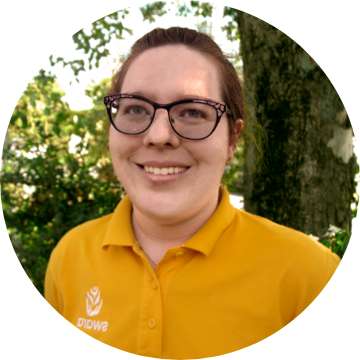 Kim
Support Worker
I came to swara in 2016 as part of my inclusion placement for my degree in education. I enjoyed helping everyone learn so much that I didn't want to leave and continued on as volunteer before being offered a position coordinating the Literacy and Numeracy programs and becoming a support worker. swara continues to be place where I feel at home everyday and assist others with my knowledge.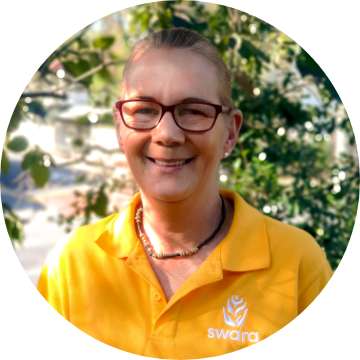 Baz
Support Worker
I began my time with swara as a volunteer over 10 years ago. I immediately fell in love with everyone here and it felt like a second family to me. I shortly after became an employee. I enjoy being with the clients, showing people around and introducing others. I am proud of swara and the beautiful place it has become. It is an absolute privilege to work here and be a part of the swara family.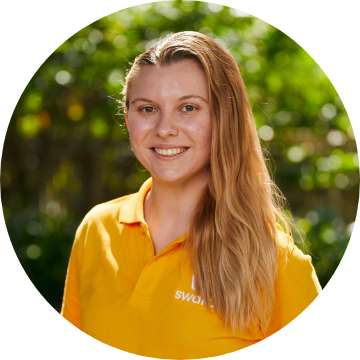 Lauren
Support Worker
I have worked in the disability sector for several years, have a Bachelor in Linguistics, and a sincere passion for language, art, and music. I feel blessed to be a part of this beautiful community, and I truly love supporting others to become their best self.
Yukari
Support Worker
I joined swara in May 2021 and my role is providing Art and Craft activities.  I was a Registered Nurse in Japan, then became an Assistant Nurse in Australia.  Regarding my art background, I am self-taught, always loved art as it gives me a purpose for living.  I joined a local art community institution called "Hands on Art" in 2018. Since then, I have been involved with a variety of community art projects such as festivals, workshops, and children's arts etc.  Since this May, we have already made "Linen art" and "The gratitude tree".  Both artworks were long term projects (3-5 weeks), and we used recycled/natural materials.  There is more to come for our open day!  To conclude, I would like to share absolutely everything I have with clients and support workers, and hope to be able to bring more colours and joy to swara!  Thank you very much everyone for having me 🙂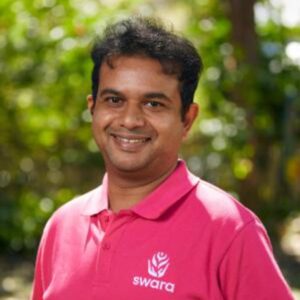 Jay
Support Worker
"Working in swara not only gives me a great satisfaction but also gives a sense of meaning and purpose to my life. My passion is a powerful driving force behind my loving service to nurture the life of every participant in swara."
About swara
swara is a Not-for-Profit NDIS registered and DSOA support provider. Loving service is our credo. We aim to brighten the lives of people of all abilities, empowering them with a sense of real worth. We give them the confidence and means of reaching their full potential in a loving service environment. The swara family welcomes all people with mild to moderate disabilities.