Founder's Day 2022 – A Day of Celebration
On Wednesday 24 August, 2022, we celebrated Founder's Day at swara, a day where we reflect on and celebrate the lives of the wonderful Pink Twins, Dorothy and Moyia O'Brien, and their legacy of loving service that continues to this day.
After having to scale back this special event over the last couple of years due to COVID restrictions, we are so happy to have gone out with a bang this year and to have celebrated what was one of our biggest Founders Day's ever!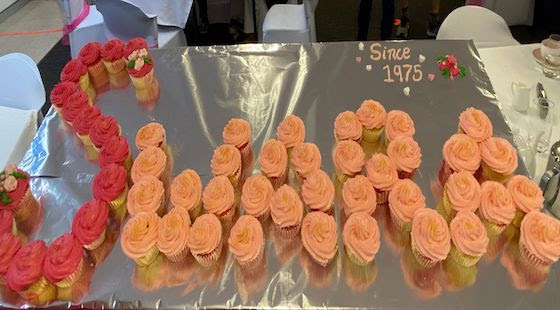 A Day of Celebration
Founder's Day marks a day of joy and celebration for participants, the swara team, and the many guests in attendance. Enormous thanks must go to our dedicated team and volunteers, who did a fabulous job of creating a beautiful room, providing delicious food, and making our guests feel so welcome.
A special mention to our special guests, CR Vicki Howard (Councillor for Central Ward), Amy MacMahon (Member for South Brisbane), teachers and students from Barrett House and Endra Nat and his fellow colleagues from the Gabba Rotary Club. We are very grateful for all of your continued support. Another big shout out to support coordinators, plan managers and our participants' wonderful family members. Thank you for taking the time out of your busy lives to share our special day with us.
Thanks also to our fabulous MC, Tim Hanley, and our in-house choir, the swara Songbirds, for their stirring performance.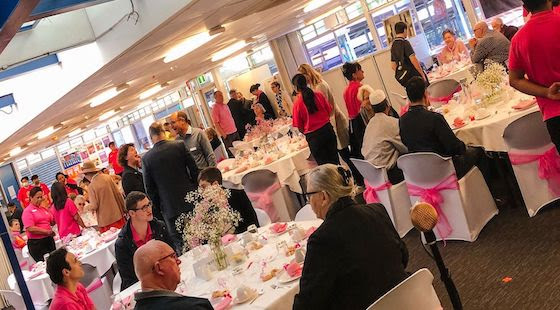 The Pink Twins Legacy
On Founders Day, swara celebrates the lives of the wonderful Pink Twins, Dorothy and Moyia O'Brien, and the legacy of loving service they have left behind. Visit our website to learn more about the Pink Twins.
Founded in 1975 by the Pink Twins, swara works to help families and communities. Underlining the Pink Twins' remarkable work was an understanding that many people with disabilities need a sense of value and a sense of belonging. They need relationships that are secure and not dependent on conformity.
Today, our resolve at swara to continue to promulgate and live the unconditional love that is the Pink Twins' legacy remains as steadfast as ever. We at swara will continue to empower the lives of people of all abilities to reach their full potential in a loving service environment.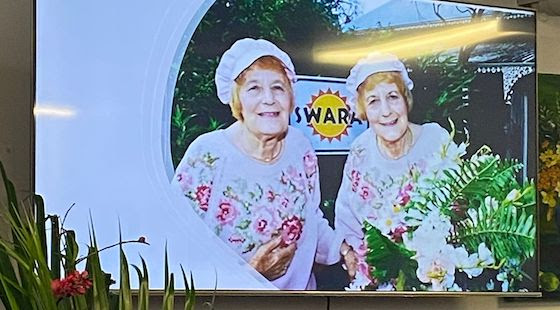 Guest Speaker: Ahmed Kelly
swara was honoured to welcome Ahmed Kelly as our Founder's Day guest speaker.
Nicknamed 'Liquid Nails' for his tough as nails style of play, Ahmed is an Iraq-born Australian Paralympian. His many achievements include two gold medals at the Para Pan Pacific Championships, and most recently a silver medal in Tokyo at the 2020 Paralympics.
Everyone who heard his story and met the delightful Ahmed was incredibly impressed and inspired by this remarkable young man. Learn more and follow his journey on Ahmed's Facebook Page.
Ahmed, thank you for sharing your story and for joining us to celebrate our special day.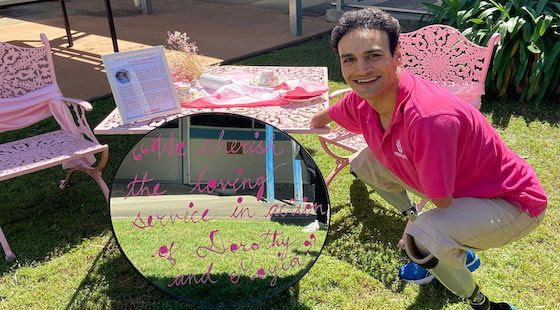 Learn more about swara
Contact the friendly swara team today if you'd like to learn more about our Programs and Services, or if you are interested in joining the swara team as a staff member or volunteer.