Technology & learning
The Learning Centre is our very own literacy, numeracy and computer skills development program.
Develop your skills
Located at the swara centre in Woolloongabba, The Learning Centre enables swara participants to engage with a combination of online programs, reading and writing activities, Auslan key word learning, and group sessions alongside swara support workers.
The swara team tailor learning programs based on the needs and abilities of each individual, with the goal of helping all participants to achieve their full potential.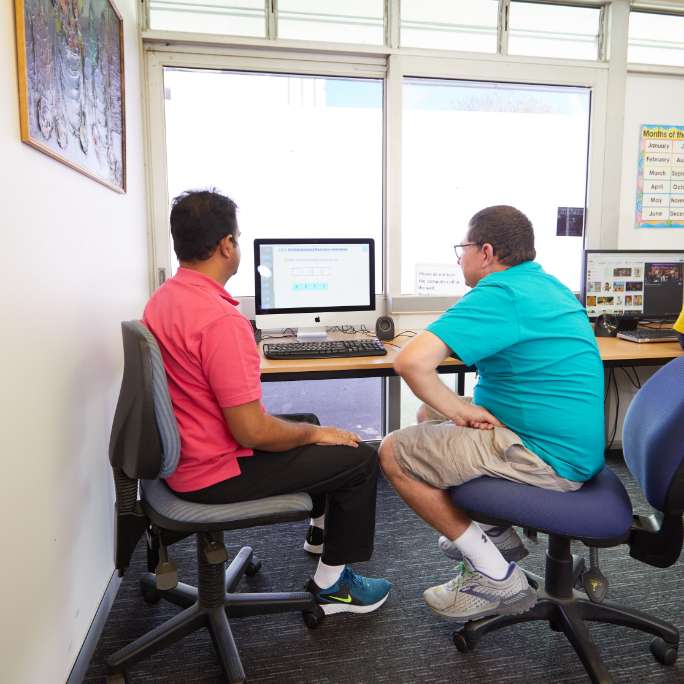 Want to join our family?
There are three ways you can get in touch and we can start talking

Visit us in person

Contact us online
Give us a call
Tel: 07 3391 4119
About swara
swara is a Not-for-Profit NDIS registered and DSOA support provider. Loving service is our credo. We aim to brighten the lives of people of all abilities, empowering them with a sense of real worth. We give them the confidence and means of reaching their full potential in a loving service environment. The swara family welcomes all people with mild to moderate disabilities.