Technology & learning
The Learning Centre is our very own literacy, numeracy and computer skills development program.
Develop your skills
Located at the swara centre in Woolloongabba, The Learning Centre enables swara participants to engage with a combination of online programs, reading and writing activities, Auslan key word learning, and group sessions alongside swara support workers.
The Learning and Technology Program at SWARA uses a multi-sensory approach to assist participants in learning and improving upon everyday literacy, numeracy, budgeting and technology skills through fun, modification, interaction and accessible learning. We facilitate by dividing the participants into groups of the same skill level and focus on different subject depending on the individual progress. It is manoeuvred online and through curriculum driven programs to assist participants to gain skills with independence and understand and optimise their NDIS funding and budgeting. We also offer a weekly session to teach basic AUSLAN communication to those who are interested.
Cyber Skills
We also offer sessions focusing on technology, where we cover basic computer skills and cyber awareness that enables participant to enjoy and understand the technical benefits with better protection against cyber-attacks.
Quiet Space
swara recently introduced quiet spaces in different parts of the facility, especially for participants who are elderly or sensitive to noise and who would rather have their own space socialising with their friends, reading, writing or learning skills. This includes:
The Library: participants can read a book of their choice, loan them out, listen and watch documentaries on the computer, up-skill their typing skills, etc.
The Quiet Room: a place for participants to relax, listen to music and have some "me time" away from the crowd. It is very therapeutic and beneficial for people combating different disabilities.
The Quiet Art: designed especially for participants interested in quiet artwork and historic sessions over a cup of tea or coffee. It is a space to help participants to understand the history of swara, learn about different countries, demography, culture and tradition, facilitated by interested participants and support workers.
Individualised Learning
The swara team tailor learning programs based on the needs and abilities of each individual, with the goal of helping all participants to achieve their full potential. We as a team believe that we are all differently abled and are special in our own ways and no one should be deprived of opportunities. Every day we thrive and do our best to provide a loving service in action for the participants.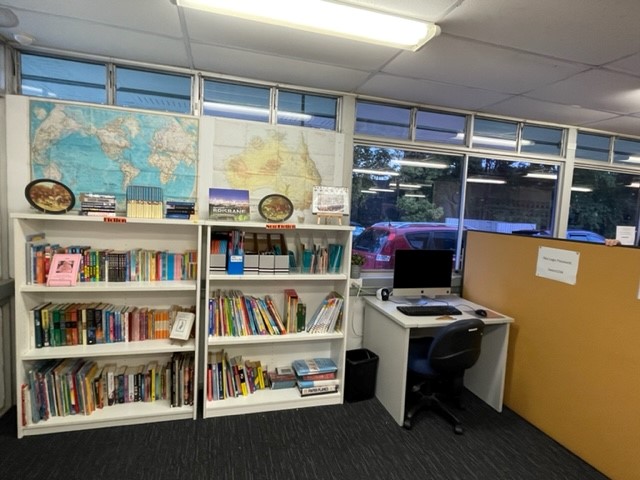 Want to join our family?
There are three ways you can get in touch and we can start talking

Visit us in person

Contact us online
Give us a call
Tel: 07 3391 4119
About swara
swara is a Not-for-Profit NDIS registered and DSOA support provider. Loving service is our credo. We aim to brighten the lives of people of all abilities, empowering them with a sense of real worth. We give them the confidence and means of reaching their full potential in a loving service environment. The swara family welcomes all people with mild to moderate disabilities.