The Arts
"The painter has the Universe in his mind and hands."
― Leonardo da Vinci

Fine arts
Art is so much more than just drawing or painting. When we engage physically and creatively, we are activating alternative parts of our brains that are not used for thinking and speaking. Creative activities present an opportunity to generate new ideas, express thoughts, feelings and emotions, and make sense of the world around us. Creative processes can help to relax and focus ones mind. Art also supports communication and can help to develop fine motor skills.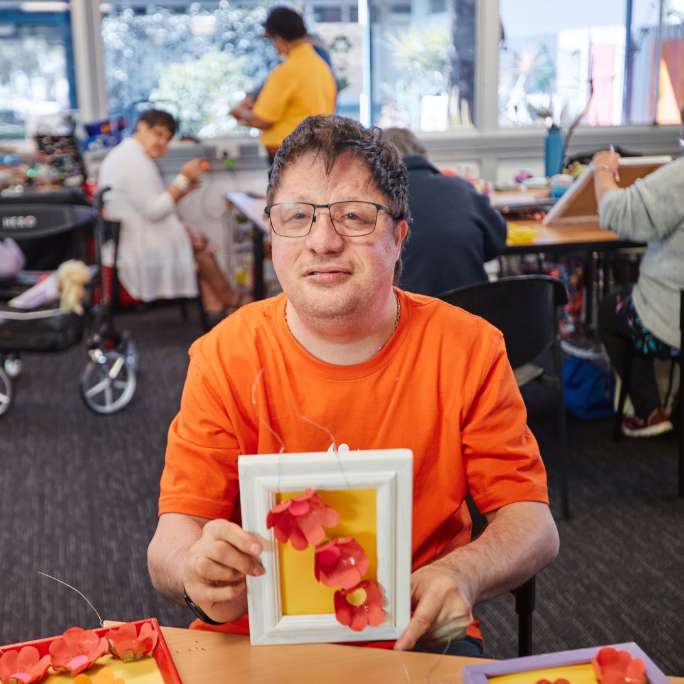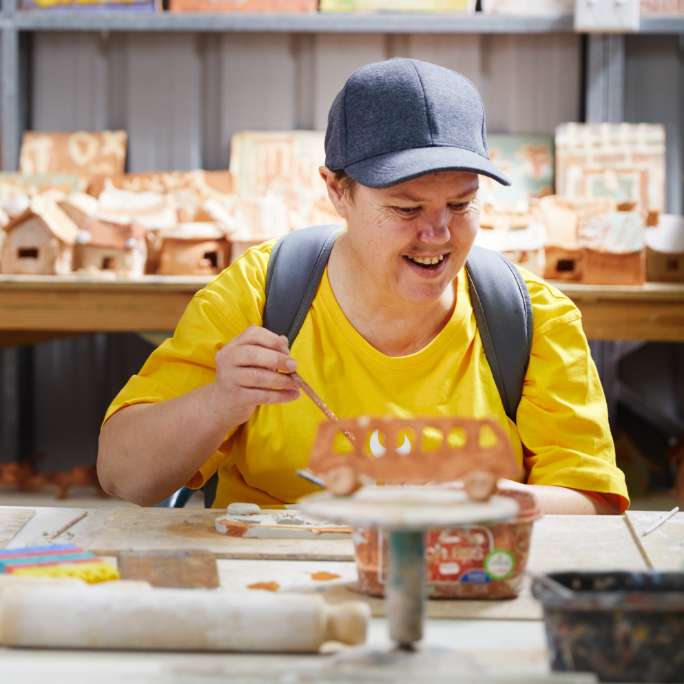 swara participants have access to a wide variety of artistic materials they can use to bring their imaginations to life.
Our creative sessions include:
Drawing
Painting
Pottery
Knitting
Beading
Craft work
Participants learn new skills and techniques while expressing their creative vision.
Performing arts
Performing in front of peers and public audiences enables participants to build confidence, work as a team, explore and develop creative skills, and find joy in self-expression.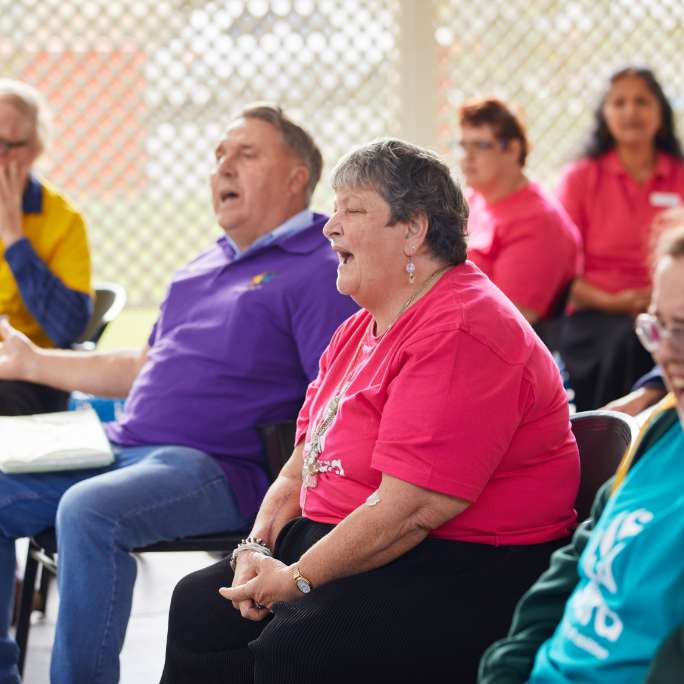 The talented swara Songbirds Choir rehearse once a week in preparation for regular public performances at local functions and events. We also have karaoke for those who enjoy singing in a more casual, social environment.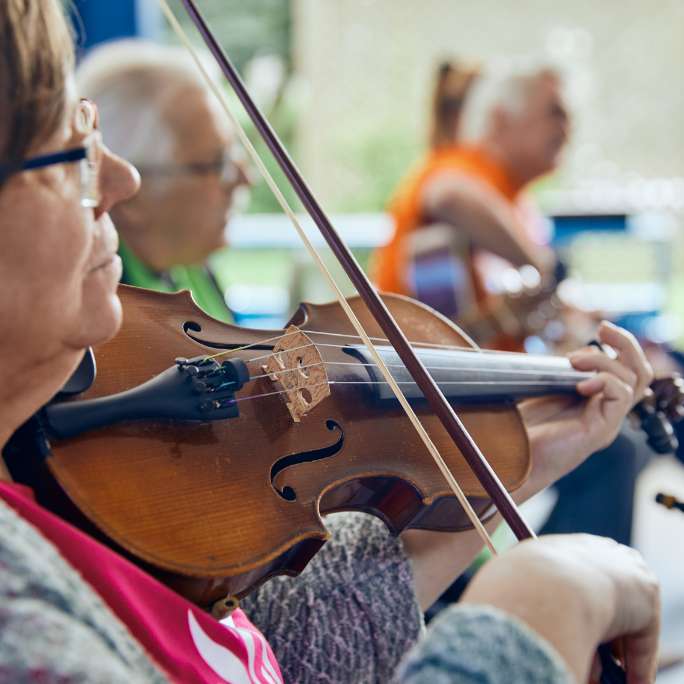 swara participants of all abilities are encouraged to showcase their talents at our participant-directed Variety Concert that is hosted at swara every year.
Want to join our family?
There are three ways you can get in touch and we can start talking

Visit us in person

Contact us online
Give us a call
Tel: 07 3391 4119
About swara
swara is a Not-for-Profit NDIS registered and DSOA support provider. Loving service is our credo. We aim to brighten the lives of people of all abilities, empowering them with a sense of real worth. We give them the confidence and means of reaching their full potential in a loving service environment. The swara family welcomes all people with mild to moderate disabilities.