swara Noticeboard
Keep updated about the latest Weekday Community Access Program activities
June 2022 Activities

WEDNESDAY 1 JUNE


FRIDAY 3 JUNE

Movies: Top Gun
9am – 2pm
Movie tickets: $7

Friday Fun
Trivia & $2 cuppa
@ swara café

WEDNESDAY 8 JUNE

FRIDAY 10 JUNE


Samford Harry Potter
9am – 2pm
Money for coffee (optional)

Friday Fun
Swara BBQ
Free

WEDNESDAY 15 JUNE


FRIDAY 17 JUNE

GOMA Arts
9am – 2pm
Free Entry

Friday Fun
PJ and Movie Day
Coffee / Hot Chocolate $2
also a Tie Dye activity if you would like to
bring a plain white or pale colour t-shirt

WEDNESDAY 22 JUNE


FRIDAY 24 JUNE

Lone Pine Koala Sanctuary
9am – 2pm
Entry $39

Friday Fun
Disney on Ice
Already paid

WEDNESDAY 29 JUNE


Fishing – Wynnum
9am – 2pm
Free

Important Information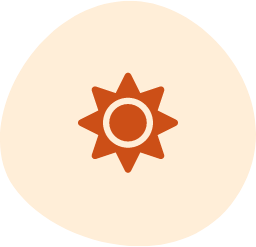 Please bring money for morning tea & lunch or bring your own packed food, you can order this at swara the day before if you prefer.
Centre-Based programs and supports run as usual from 9:00am-3:00pm Monday-Friday if you choose not to participate in these activities.
Participants who would like to attend these outings will need to meet at swara at the detailed time above.
These outings may be subject to additional transport & activity costs. Please ensure you can finance any additional costs on the day.
Supported Community Access (weekday & Saturday programs) are only available to participants who hold a valid companion card, or to those who can finance travel costs for their support worker, either through their NDIS plan or as an out-of-pocket expense.
Weekday Community Access programs are scheduled every Wednesday to accommodate all participants giving everyone an opportunity to join in if they choose.
Some activities will only cater for 6/8 participants at a time therefore participants will be put on a rostered to ensure equal opportunity.
Request more information about our programs by contacting [email protected] or by calling our friendly swara admin team on (07) 3391 4119
About swara
swara is a Not-for-Profit NDIS registered and DSOA support provider. Loving service is our credo. We aim to brighten the lives of people of all abilities, empowering them with a sense of real worth. We give them the confidence and means of reaching their full potential in a loving service environment. The swara family welcomes all people with mild to moderate disabilities.