Social Activities
If you enjoy spending time with friends, seeing movies, or getting some fresh air in the great outdoors – swara's social activities program is the place for you!
Together we get up to all sorts of adventures, including whale watching, walking through Brisbane's beautiful national parks, seeing the latest movies, playing sports, visiting the shops and much much more.
The swara family believes that anything is possible. We endeavour to give all participants the opportunity to explore what life has to offer. This includes getting involved with the local community, making friends, developing skills and enjoying the outdoors.
Social activities include:
Interactive games
Weekend outings
Women's and men's groups
Participant meetings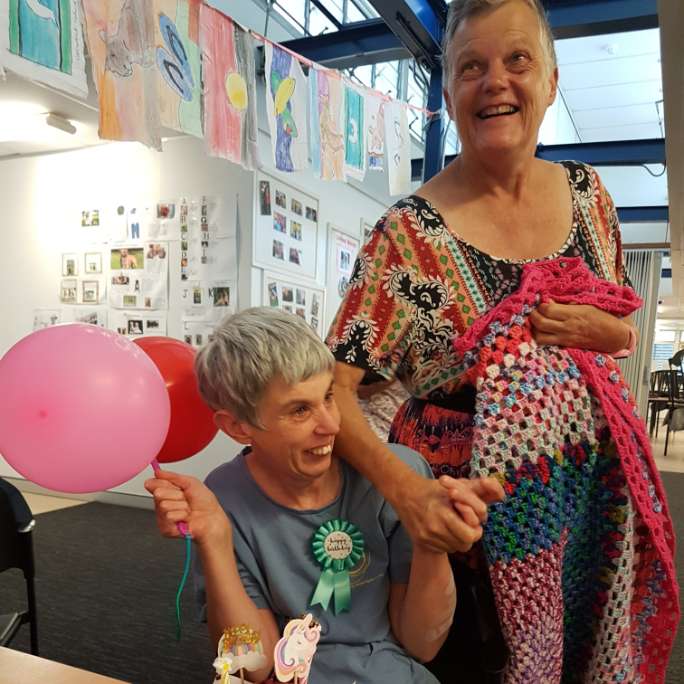 In addition to NDIS supported daily living programs, participants can work 1:1 with our support workers for more individualised swara support staff facilitate groups of participants in a wide range of community activities and events. When required, Individual support with a dedicated support worker can also be provided within these group settings.
Social Activities Program Noticeboard
Keep up to date with our monthly social activities program on the swara Noticeboard. It includes activity details, times and any costs.
Want to join our family?
There are three ways you can get in touch and we can start talking

Visit us in person

Contact us online
Give us a call
Tel: 07 3391 4119
About swara
swara is a Not-for-Profit NDIS registered and DSOA support provider. Loving service is our credo. We aim to brighten the lives of people of all abilities, empowering them with a sense of real worth. We give them the confidence and means of reaching their full potential in a loving service environment. The swara family welcomes all people with mild to moderate disabilities.